Characters of the Wiki: Mario | Luigi | Luma | Rosalina | Bowser
The Super Mario Fanaxy Wiki is a fan wiki for the Super Mario Galaxy series which anyone can edit! To get started, create your own fan fiction by typing in the box below.
---
Where to Start
If you're new to wiki's, we recommend you check out tutorial on the Central Wikia.
If you wish to comment on a article, read our Comment Policy page.
---
Polls
What is your favorite enemy?
Out of the Power Stars included, which one's effect do you enjoy?
---
Featured Media: June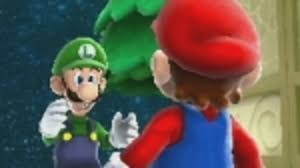 Yeah! Wave those arms!
---
---
RULES
Yes. There are rules.
Don't spam. It takes up space. EX: trolololololololol.
Don't bad-mouth/hate speech. People may be sensitive.
Don't curse. Kids may be on, and they could be badly influenced.
Don't reference porn or any type of content regarding Rule 34 (It's a stupid rule)
No pictures regarding Rule 34 (As said, a stupid rule)
No vandalizing. This ruins a page. EX: this bad, you dumb
Good grammar. People might not know what you're trying to say. EX: maero ruls. it asom!
THANK YOU, and enjoy your visit!
Community content is available under
CC-BY-SA
unless otherwise noted.